Why Purva Streaks?
Ultra-Modern Designs
Designed to your taste with
our qualified team of designers
Customer-Centric – One point of contact
for a seamless experience
German Quality Construction
On-time delivery
3 Years manufacturing Warranty,
12 years back to back warranty on accessories
Qualified Site Engineers
Homes furnished
before possession
Our Process
MEETING
Our Senior Technical Expert meets the customer and provides all information required by the customer.
1
DESIGNER
The Interior Designer, in consultation with the customer, finalizes the design.
2
PRODUCTION
The project completion time of 45 days starts on release of advance, or finalization of design and estimation whichever is later.
3
INSTALLATION
The site engineer takes over and installation work commences at site. This work takes 10 to 15 days for completion.
4
Our Services
Our sophisticated design services will cater to your every need to turn your house into a space that brings out the best in you.
House of Design
We aim at creating spaces that are fully in-line with your design sensibilities. So our house of design delivers tailor made design solutions that go beyond decor.
Wooden Flooring
False Ceiling/POP Works
Blinds/Curtains/Soft Furnishings
Electrical (Home appliances) & Decorative Electrical Fixture Works
Our Partners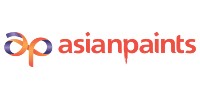 Testimonials
Very functional and easy to make a house a home. They have given us plenty of options to choose from and it has definitely been a great experience to go ahead with Purva streaks. Design team has definitely been very cooperative. Best decision I have made to go ahead with the in house decision of Puravankara. Will definitely recommend this to my circle of friends and family
I had done my interior through Purva Streaks. They have done exceptionally well. The work that they do is very professional and their management is so kind to get the things done on time with little push but the quality is maintained. Their price is also reasonable depends on your selection of design. Their professional designers are very good and they give very good idea to make out house look beautiful I personally thank Purva Streaks team for making my home as best home with their interiors. I personally suggest please choose Purva Steaks for your home interior.
On time delivery with excellent work!!
Very happy about the on time completion of the project & very supportive & appreciate their work. Over all happy.
Purva gives out one of the best designers there is in the market. Very very reliable and an amazing bunch of services provided by Their company. Employees are very professional and on time. Would highly recommend!!
I have had a great experience with Purva streaks in making my dream home a reality. The whole team worked together to fit into the timelines and made sure to be available anytime to clarify every concern. Would definitely recommend Purva Streaks to all my friends and relatives! Thank you for an amazing experience! Good luck!
Got interior work done for my flat at Purva Palm Beach. Their designs are world class. Their team is very co-operative and well organized. Very professional work and they completed the work well before the deadline. I'm extremely happy the service.