Why Purva Streaks?
Led by a proficient team of the best creative minds in the field of design, Purva Streaks Interior Designers in Bangalore will make your dream home a reality. Our hassle-free execution process puts you at the front seat of the design process, while we support you with execution, vendor selection, and conceptual development. We're with you from start to finish, and even beyond, so just watch the magic unfold before your eyes!
Ultra-Modern Designs
Designed to your taste with
our qualified team of designers
Customer-Centric – One point of contact
for a seamless experience
German Quality Construction
On-time delivery
3 Years manufacturing Warranty,
12 years back to back warranty on accessories
Qualified Site Engineers
Homes furnished
before possession
Our Process
Can interior design be a seamless journey of 4 simple steps? Being one of the best interior companies in Bangalore, we say yes! After an initial meeting with you to see what you envision your home interiors to be, we come up with a concrete plan that combines the best of your ideas, and ours. After that, it is the smoothest ride to the final destination - a home that exudes your personality!
MEETING
Our Senior Technical Expert meets the customer and provides all information required by the customer.
1
DESIGNER
The Interior Designer, in consultation with the customer, finalizes the design.
2
PRODUCTION
The project completion time of 45 days starts on release of advance, or finalization of design and estimation whichever is later.
3
INSTALLATION
The site engineer takes over and installation work commences at site. This work takes 10 to 15 days for completion.
4
Our Services
Our sophisticated design services will cater to your every need to turn your house into a space that brings out the best in you.
House of Design
As the best home interior designers in Bangalore, we're on a mission to create spaces that resonate with your design sensibilities, while being fully functional. Our House of Design delivers uniquely crafted, out-of-the-box solutions that mean much more than mere decor.
Wooden Flooring
False Ceiling/POP Works
Blinds/Curtains/Soft Furnishings
Electrical (Home appliances) & Decorative Electrical Fixture Works
Portfolio
We believe that pictures speak louder than words, so here's a glimpse into what your home can look like, with a team of the top interior designers in Bangalore. We will tailor the interior design concepts to your needs and dreams to best reflect your persona.
Get Exclusive Interior Design Tips
Newly refurbished your home, but don't know how to maintain it? Want to try some DIYs of your own? These exclusive tips from the best interior designers in Bangalore have some answers for you! From color palettes to the latest trends and furnishings, get a glimpse into the mesmerizing world of interior design, with our regular updates!
Our Partners
As one of the best interior designers in Bangalore, we have established well-grounded partnerships with leading companies and vendors. This way, we can use the best quality materials for your home interiors Bangalore, and make it the star of the show!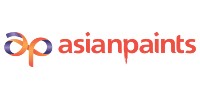 Testimonials
The team did a great job. They honored my request of finishing the work in 10 days and I am really really happy with the way they communicated with me throughout. I will strongly recommend them to others
Streaks did the modular kitchen at my Provident Sunworth home. Quite happy with their work.
I reached out to Purva Streaks for the repair of a sliding cupboard door that had dislodged. From the minute I reached out to them to the time they resolved the issue, they were extremely professional and helpful. Right from Aksheema who was the first person to respond and raise it to the relevant department to Keshav who came with his team within 24 hours and resolved the issue, they were all very warm and responsive. It was a flawless experience.
Professional job since design stage to installation. Good value for the money interms of everything. Finishing is really amazing. I am very happy to recommend amongst my friends and families.
Nice work done ✅ by Streak , happy with service and relationship
Very functional and easy to make a house a home. They have given us plenty of options to choose from and it has definitely been a great experience to go ahead with Purva streaks. Design team has definitely been very cooperative. Best decision I have made to go ahead with the in house decision of Puravankara. Will definitely recommend this to my circle of friends and family
I had done my interior through Purva Streaks. They have done exceptionally well. The work that they do is very professional and their management is so kind to get the things done on time with little push but the quality is maintained. Their price is also reasonable depends on your selection of design. Their professional designers are very good and they give very good idea to make out house look beautiful I personally thank Purva Streaks team for making my home as best home with their interiors. I personally suggest please choose Purva Steaks for your home interior.
On time delivery with excellent work!!
Very happy about the on time completion of the project & very supportive & appreciate their work. Over all happy.
Purva gives out one of the best designers there is in the market. Very very reliable and an amazing bunch of services provided by Their company. Employees are very professional and on time. Would highly recommend!!
I have had a great experience with Purva streaks in making my dream home a reality. The whole team worked together to fit into the timelines and made sure to be available anytime to clarify every concern. Would definitely recommend Purva Streaks to all my friends and relatives! Thank you for an amazing experience! Good luck!
Got interior work done for my flat at Purva Palm Beach. Their designs are world class. Their team is very co-operative and well organized. Very professional work and they completed the work well before the deadline. I'm extremely happy the service.
FAQ
Purva Streaks is an interior design company from Puravankara Limited, one of India's largest real estate developers headquartered in Bangalore, with over 60+ properties across 9 cities.

Purva Streaks is emerging as one of the most preferred interior companies in Bangalore, Chennai, Hyderabad, and Coimbatore.
. Purva Streaks executes all work related to Interiors. However, Wood Work is our Expertise. As a solution to meet your lifestyle and personalized requirements, we can design and deliver a complete interiors solution offering you captive factory made Modular Kitchen concepts, Wardrobes, TV units, Crockery, Vanity Units, Wall and ceiling paneling and synergies with POP Works, Lighting and Fixtures, Painting & Texture works, Soft Furnishings in variety, style and custom designed to delight you.
No. Although, the volume of Puravankara and provident projects is high, but we execute all the projects across Bangalore, Chennai, Coimbatore, Hyderabad. We have executed interior projects for Hiranandani, Sobha, Prestige, Individual houses, villas etc.
Yes. We do provide renovation services in Bangalore, Chennai and execute all kinds of renovation works from tiles to kitchen renovation.
The standard interiors which include Modular Kitchen, Wardrobes, Vanities, TV units, False ceiling, crockery unit, bar unit, partitions can take up to 45 days to 60 days.
You can book the design consultation for free with our designers, if you like our work, you can sign up a nominal non-refundable fees of Rs 25,000/-. Post which, we will commence working on your drawings and estimations. An amount of 60% advance would be collected based on the final design and pricing approved by you and your materials will be manufactured at our factory which takes around 30 days. Our team would do the quality check for the ready materials and you would be requested to pay 40% balance amount. Then, your materials would be delivered at your home and installation will be commenced and completed within 15 days with final quality check from our audit team. You would called for joint inspection and handover of the property.
Purva Streaks has executed more than 6000 projects in Bangalore and till now, we have received approximately 230-250 complaints about the interiors which is only 4.16%. Means, our after sales service and regular visits to all the executed homes have landed us as best home interiors in Bangalore.
The cost of interiors range from 3 L – 50 L based on the type of materials, specifications, customizations.
Puravankara was established in 1975 as a real estate company and thought of starting an interior design firm in Bangalore, which led to the inception of Purva Streaks in 2007. Since then, Purva Streaks has grown up from a 5 crore turnover to 100 crores as on June, 2021.
We follow German construction standards which does not include on site carpentry work, and materials include MDF, PLY, and Particle Board. The finishes include Pre Lam, Post Lam, Membrane Foil, Veneer, Paint, and Acrylic with Matt and Glossy Laminate ranges.
Purva Streaks - Interior Designers in Bangalore
At Purva Streaks, we firmly believe that luxury lies in the details and true luxury is different for every person - all that matters is what you think! We craft the perfect home interiors, Bangalore by taking this perception as our blueprint.
When it comes to creating your dream home, spatial configurations, MEP specs, and structural details take center stage, but to truly transform it into what you envisioned, only the top interior companies in Bangalore can elevate it to the next level. ...
Interior design and decor are what personalize the space specifically to what you need, and reflect your innate taste and lifestyle. It is not just about aesthetics - it's about making the space functional, and optimizing it to its fullest potential.
Our team of the best interior designers in Bangalore will work with you to craft your vision of a dream home and bring it to fruition. Here, we understand that every space has its own identity that is yet to be discovered.
As the top interior designers in Bangalore, we collaborate closely with all our clients from the beginning to the completion of the project, and beyond. By analyzing your needs and lifestyle, we can even understand the unsaid, and create a home that's the perfect haven for you - comfortable, gorgeous, practical, and something that will not be hampered by the sands of time!
Modular Kitchen Bangalore
Custom Kitchens with Timeless Elegance
The kitchen is where the home's heart lies! As the core of your home, a gorgeous, awe-inspiring kitchen is one that not just slays with looks, but radiates warmth, comfort, and care. Our team of interior designers in Bangalore will work with your vision, lifestyle, and budget to create an envy-worthy modular kitchen Bangalore! Check out our designs and themes in our portfolio now, and let's make the magic happen.
Home interiors Bangalore
Creative Designs for Modern Living
At Purva Streaks, the most experienced interior designers in Bangalore, will perfectly balance the most beautiful aesthetics, with supreme functionality. Our sleek, stylish, and trendy home interiors Bangalore, make the best of use of every inch of square footage. We pride ourselves on elevating good interior designs into fabulous spaces that work well!
Our Values
With years of experience guiding us, and a team of over two hundred professionals including the best interior designers in Bangalore we strive to create custom homes with timeless elegance. Our values are set in stone, and there's no stopping us!
Client-Centric Approach
Where would we even be without the progressive vision of our clients? At Purva Streaks, our clients are more like partners, and all we do is breathe life into their designs! From the ideation stage and material procurement to installation and maintenance, we, the best interior designers in Bangalore are by your side, so that you can realize your dreams!
No Compromise on Quality
The best part about working with top interior designers in Bangalore is that there will be no compromise on quality, ever! We partner with the world's most trusted brands to ensure that you get the best of the best, at great prices.
Trendy, Diverse, and Unique Designs
Our team of the best interior designers in Bangalore will stop at nothing to transform a space into a version of itself that's jaw-dropping, elegant, and most importantly, so YOU! Our team makes it a point to stay up-to-date with the latest happenings and trends in the realm of interiors, from modular kitchen Bangalore to the latest in furniture! Just dream it, and we will build it, specially crafted just for you.
We're the Experts at Creating Exemplary Interiors
At Purva Streaks, our main goal is to leave a beaming smile on your face when you see your dream home interiors! As the leading interior designers in Bangalore, we take our mission very seriously, and nothing makes us love our work more than happy clients and stunning interiors.
If you are looking for a team of the top interior designers in Bangalore, then look no further for Purva Streaks is committed to your dream interiors! Drop us a line today, and watch your dreams unfold right before you.
By continuing to browse or by clicking "Accept," you agree to the storing of first and third-party cookies on your device to enhance site navigation, analyze site usage, and assist in our marketing efforts.
ACCEPT
Refer and Earn
Rs 10,000 gift card
(Applicable only once)
10% off on first order*
(Applicable only once)