Qualities that the best Interior Designers in Bangalore must possess
Our home or office is the place that drives our entire life. we spend our time trying to make these places as relaxing and stress-free for us as possible. We buy new things for our personal space and decorate our house in ways that appeal to us. We never take this place for granted and make sure to take some time out to focus on these areas and beautify them. Even when your house construction takes place, we develop a picture of the final outcome in our heads and strive to do everything to make it real. Then, why should we compromise on things?
In our present world, the art and design facilities have grown so much better that we should refer to proper services to make our house appealing. For this purpose, people often refer to interior designers. There are many services of interior design in Bangalore. These services work very hard to provide us with cost-effective ways that beautify our houses and turn all our dreams into reality.
What is an interior designer?
An interior designer is a person that works to provide unique ways that can increase the aesthetic value of our living space. They beautify our house and offices so they look attractive and can provide us with a mesmerizing and healthy environment. Interior designers in Bangalore are very popular for their unique sense of design. PurvaStreaks is the best interior design company in Bangalore.
What should the qualities of a good interior designer?
Interior designers in Bangalore are often well versed in all their endeavours. They have many qualities that disparate them from the other companies. One such company, the PurvaStreaks has a very unique style and is considered to be the best interior design company in Bangalore.
Creativity

An interior design company should be very creative and artistic. Many companies come up with many different designs for home interior in Bangalore. An interior designer should be able to utilize your living space and provide it with a very mesmerizing and soothing look, based on their creative skills and artistry.

Understanding ability

An interior designer should be able to understand the needs of their client effectively. Understanding the exact mindset of the client and then giving them what they have in their mind is essential for an interior designer to give top-quality services. PurvaStreaks has a team of many interior designers that work hard to get into the minds of their clients and is, therefore, considered to be the best interior design company in Bangalore.

Detail-oriented

An interior designer should be detail-oriented so they can make use of every tiny possibility of inserting an eye-catchy design in the provided area. Home interior in Bangalore has come a long way owing to its artistic style and detail-oriented mind process. Interior designers make use of all the applicable designs with all their details and provide their clients an experience of their life.
All things considered; an interior designer should be well adept at understanding the needs of their client and should have excellent interpersonal skills to help them in providing better services. There should be no space for doubt and confusion in their work. So, when will you refer to an interior designer to beautify your living space?
Frequently Asked Questions
Our Services
Our sophisticated design services will cater to your every need to turn your house into a space that brings out the best in you.
House of Design
We aim at creating spaces that are fully in-line with your design sensibilities. So our house of design delivers tailor made design solutions that go beyond decor.
Wooden Flooring
False Ceiling/POP Works
Blinds/Curtains/Soft Furnishings
Electrical (Home appliances) & Decorative Electrical Fixture Works
Our Partners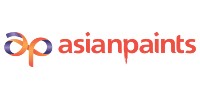 By continuing to browse or by clicking "Accept," you agree to the storing of first and third-party cookies on your device to enhance site navigation, analyze site usage, and assist in our marketing efforts.
ACCEPT
Refer and Earn
Rs 10,000 gift card
(Applicable only once)
10% off on first order*
(Applicable only once)